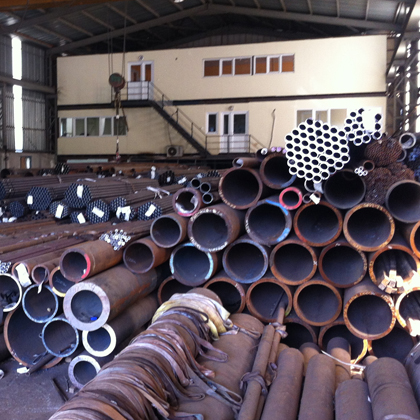 Ethem Boru ve Metal İnşaat Taahüt Nakliye San. Tic. Ltd. Sti.
Our Company was established and founded by Mr. Etmem Asiltekin in 2003 and start her activites from this year until today.
Ethem boru has taken her place in the market with her good experience and good impession at the market as very reliable and trustworth level in pipe sector very well. We have very high level relationship with mannesman as well known company and as TMK, a many Chinese companies and other well known steel pipe companies in the world. We have high level cooperation and business together so for. We supply very big companies in Turkish market and another foreign companies in abroad.
We have very positive impession with our customers and relationship gladness with our customers. We are effectively serving to our customers with our high level experience and this service is still going continuously.
Ethem Boru ve Metal Gebze Warehouse
Sultan Orhan mah. Hükümet Cad.no:227 GEBZE KOCAELİ
TEL:0262 644 75 33-34